Cat fabric or cat wallpaper and cat lovers dé...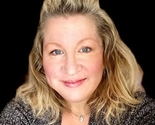 All designs by Magenta Rose
Hello, thank you for your custom! :) I love to see your creations when you tag me @magentarosedesigns ♥ I'm in the UK working on new designs! All designs ©Magenta Rose Designs
Description:
cat fabric and cat wallpaper or cat décor for cat lovers fabric , white cat, cat lady, kitten or cat lover, cat lady, Christmas, cat, Spoonflower cat fabric, Santa claws, Santa cat fabric, 2021, Thanksgiving and Christmas cat fabric and cat wallpaper, cats, cat home decor and pumpkins, Especially for cat lovers these cat and kitten designs on fabric, wallpaper and giftwrap are sure to delight! Watercolor, animals; White cats, Cat fabric, wallpaper and giftwrap for kids of all ages. This collection features the same cats as in my cool black cats collection, with different background colours. Please ask if you would like any of my designs resized.