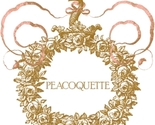 All designs by Sarah Walden
Historically accurate reproductions from antique sources is my specialty, but I'm often inspired to transform them into exciting contemporary prints. Customization and licensing available. What can I make for you?
Description:
Meticulously created from a photo of a real leopard, this print is endlessly customizable. See Peacoqutte.com for customization information.