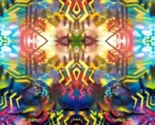 All designs by SisterFace
We Hope To Bring Our Fabulous Clientele Stunning & Striking Photo & Graffiti Design's & Inspiration From Our Life Of Color & Constant Pattern, Bright Hues. We Believe Your Brain Needs To Be Sparked Daily With Bold Fresh Color & Textiles...
Description:
Tribal Graffiti Designs By HRHSF & Painted By Partner, Artist Grant "Ohmz" Larson & Diva SisterFace Bring Bold Graphic Tribal Inspired By Ancient Cultures, Dimensions Of Light & Dance, Music & Nightlife Culture, The Fashion Forward World & Bold Urban Design For Home Furnishings & Custom Design.