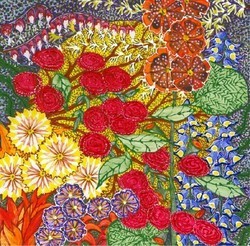 kym nicolas
Big Rapids Michigan USA
My fabric designs are developed from my original paintings. I have not tried to dismiss or deny the imperfections that result from painting by hand. I embrace the energy that is transmitted from heart to hand to the fabric and hope that you feel it too.
Kymnicolas's Favorites
There are no favorited designs.