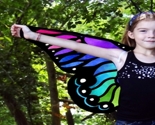 All designs by Wendy Sloan
I'm a designer and illustrator in the Washington DC metro area. In addition to my Spoonflower work I offer custom design and one on one surface design classes. All of my work is based on original hand drawn illustrations.
Description:
Chevron designs with a sweet Grey Fox with trees, leaves, flowers, sunshine, clouds and stripes. Layers of pastel colors and textures plus multi directional fabric suitable for boys and girls.
More collections by mainsail_studio