Decoator coordinates fabric & coordin...
21 designs by mina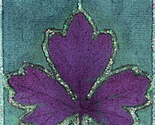 All designs by Mina Wagner
All the designs I do somehow come out as fabric designs. They may start as photos, drawings, embroidery, dye-painted fabrics, batiks or virtual batiks, or even typography, but they all lead to fabrics. Often they are Art Nouveau or William Morris inspired
Description:
Several geometric designs - 6 on one yard of the wider fabrics, linen-cotton, upholstery twill, cotton knit. Enough for six 18inch square cuts for pillows, etc. Plus the fabrics individually, and in different sizes, and coordinates. Browns with bluegreens, sand.