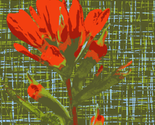 All designs by kelly (weavingmajor)
Yes! Feel free to sell items made with my fabric, wallpaper, and giftwrap - and add photos and links from the fabric to your Etsy or other shop if you wish!
Description:
textured plain background designs, for quilting and coordinates. Also see my collection of crayon textures!
More collections by weavingmajor